---
Conservation and Education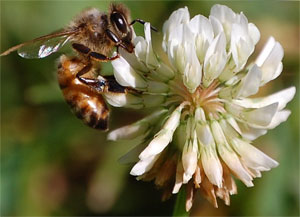 The Bar Harbor Garden Club endorses practices that create a pollinator-friendly community on MDI, by supporting initiatives like 'No Mow May' and plants that are neonicotinoid (pesticide) free. These efforts help to support and protect pollinator populations of native bees, honeybees, butterflies, beetles and ants.
The 'No Mow May' initiative encourages homeowners to refrain from mowing and using fertilizers, pesticides, and herbicides on their lawns early in the growing season to provide pollinators food like dandelions and other wildflowers. Although dandelions are not native to North America, they are extremely high in the amino acid, lysine, which is very important in proper brood development of honeybees.
In addition, BHGC encourages gardeners to check with their local nurseries for pesticide free plants when buying plants for their gardens. These practices help to create a healthy and "biodiverse habitat" for wildlife and plants on MDI.
LET'S HELP OUR BEES, BUTTERFLIES AND WILDLIFE BY NOT MOWING YOUR LAWN IN MAY.
---